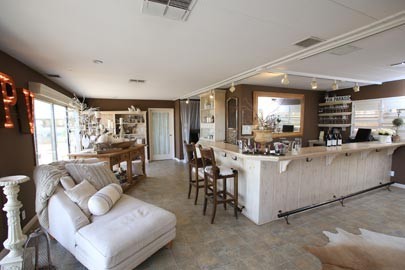 We're glad to be known for our friendly hospitality, and that includes making it convenient to visit us—so we have two tasting rooms! Enjoy tasting at our home estate vineyard with breathtaking views in the Santa Lucia Highlands and a charming boutique of unique gifts and home accessories. Or visit us in quaint Carmel-by-the-Sea, just a few blocks from the beach. Double the fun is just how we roll!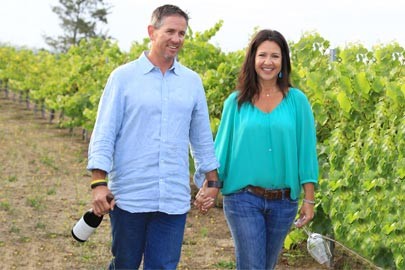 Since 1973, when Rich Smith started growing wine grapes in Monterey County, everyone in our family has worked in the business at some point.
Today Jason and Jennifer Smith, the next generation, are leading our vertically-integrated viticulture and wine companies with more than 3,000 acres of vineyards, a state-of-the-art winery and two tasting rooms, it's a good thing we have three generations to help! We welcome you to learn our story…
Upcoming Events
September 2017
Wicked Wine Run
3:30 PM
Sat, Sep 23, 2017
Venue:
Paraiso Vineyards
Contact:
Event Producer ,
Wicked Wine Run
An evening 5K fueled by wine with a rocking after party, food trucks and more wine…plus, a 1K wine tasting walk for non-runners, too!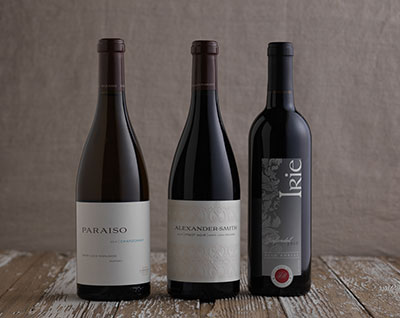 Our passion, obsession with excellence, and love for our craft influenced our decision to produce wine only in small lots at our state-of-the-art winery in the Santa Lucia Highlands. We personally oversee growing, harvesting, processing, fermentation and bottling, which allows us to control quality at every stage of winemaking from roots to bottle. Our three award-winning wine brands are Alexander-Smith, Paraiso and Irie.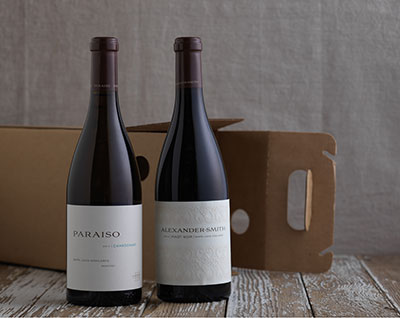 We know it's not always possible to visit in person, so we do our best to extend that warm, friendly feeling and signature tasting room hospitality to our wine club members. Our family is lucky enough to enjoy our wines whenever we want, and as a wine club member you can too! With online purchasing and member discounts, plus three shipments a year with special tasting notes from our winemakers, pairing suggestions, recipes and other benefits, wine club members are like part of the family!